Make Marketing and Sales work together
The Lead Management Maturity Model is an actionable management framework. It is a step-by-step guide on how to align Marketing and Sales by using Lead Management.
Asses the relationship between your Marketing and Sales department. Establish an integrated relationship status and align on common goals.
LEAD MANAGEMENT
Implement a measurable Lead Management process. Develop your organization towards an own, integrated Lead Managment department.
Increase Turnover with the LMM-Model
With an integrated Marketing – Lead Management – Sales Funnel. The Lead Management Maturity Model enables you to develop your funnel step-by-step. Lead Management is the missing link between the Marketing and the Sales Department.
MARKETING AND SALES DO NOT GET ALONG VERY WELL?
Sales claims that Marketing is wasting money? Markeging claims that Sales is not turning lead into closed deals?
Learn how to overcome this oudated perspectives. The LMM Model provides a framwork to develop an integrated Marketing-Sales-Relationship.
What is the Lead Management Maturity Model?
The Lead Management Maturity Model (LMM-Model) is a management framework to actively develop your Marketing-Lead Management-Sales Relationship. It provides a step-by-step guide on how to connect the Marketing-Sales Relationship with the Lead Management Maturity Level. The LMM-Model outlines a path to the ideal organizational status.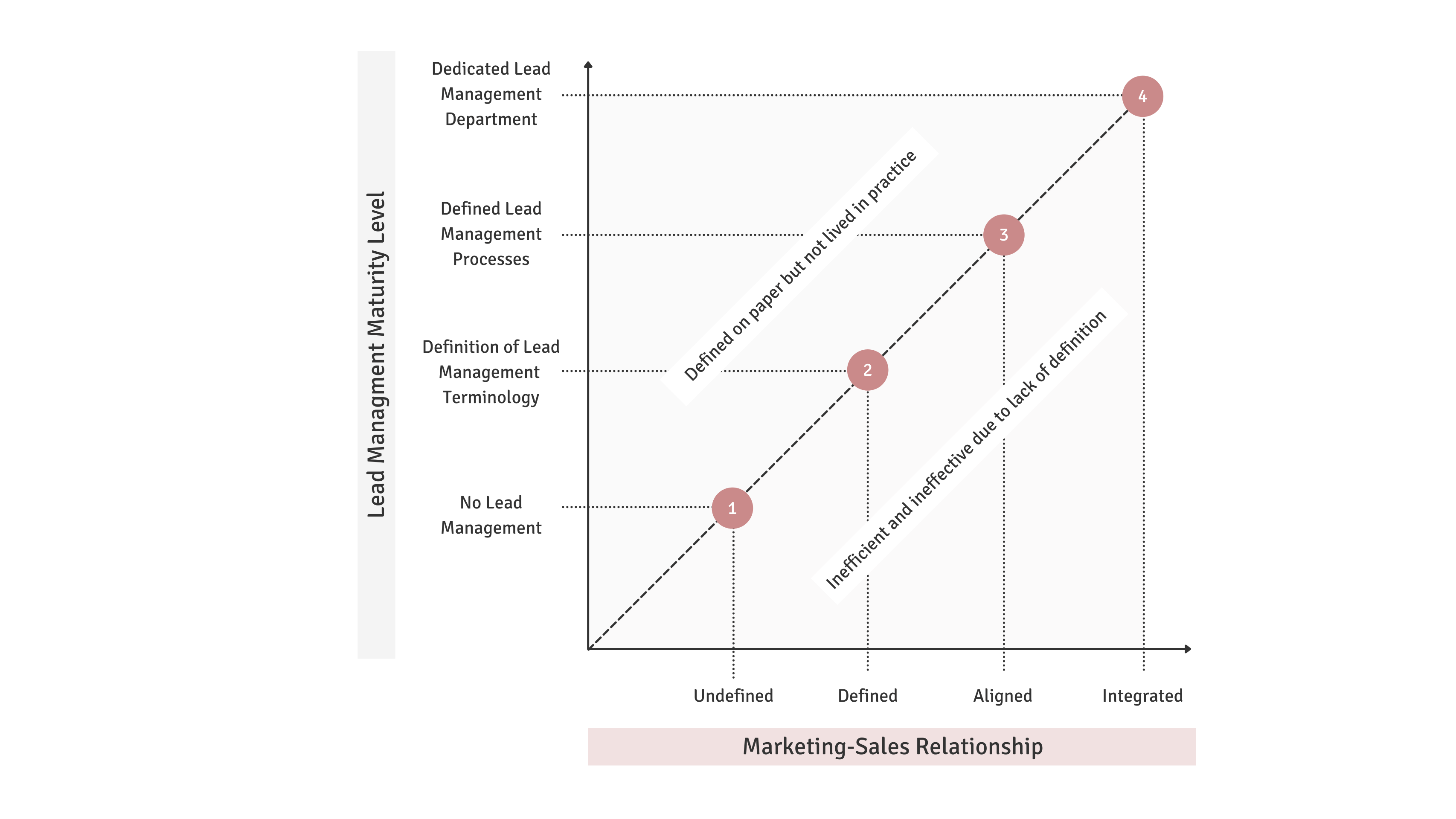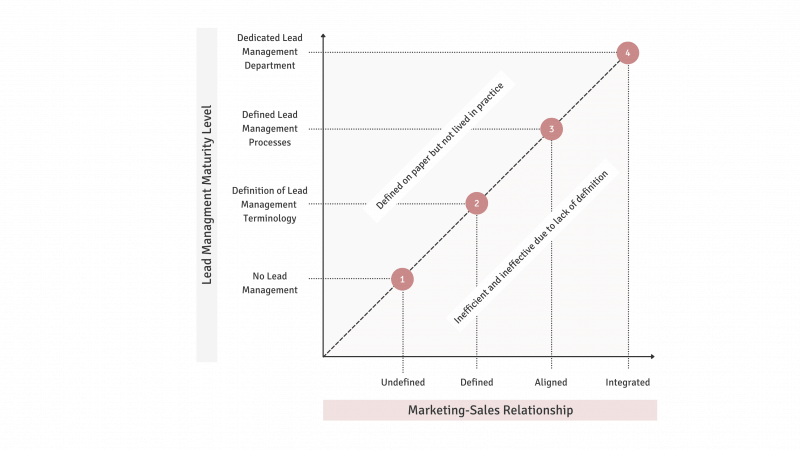 Types of Marketing & Sales Relationship
The Marketing & Sales Relationship can be described by 4 types:
Undefined
Defined
Aligned
Integrated
Lead Management Maturity Levels
There are 4 levels of how mature your Lead Managment process is:
No Lead Management
Definition of Lead Managment Terminology
Defined Lead Management Process
Decicated Lead Management Department
Crossing Points on the Ideal Development Path
The Lead Management Maturity Model combines these two perspectives and outlines 4 crossing points on the path to an ideal Marketing-Lead Management-Sales Organization