B2B Marketing E-Book Series
Attention all B2B marketers!
Are you tired of sorting through countless articles and blog posts in search of the best B2B Marketing strategies for your business
? Look no further.
Our comprehensive E-Book Series simplifies your B2B Marketing efforts. We have created these E-Books packed with valuable insights and practical tips.
We cover everything from B2B Marketing basics to strategy and tactics in an easy-to-read, informative, and engaging format
. So why wait? Take your B2B Marketing to the next level. Read or download our E-Books, and see the results yourself!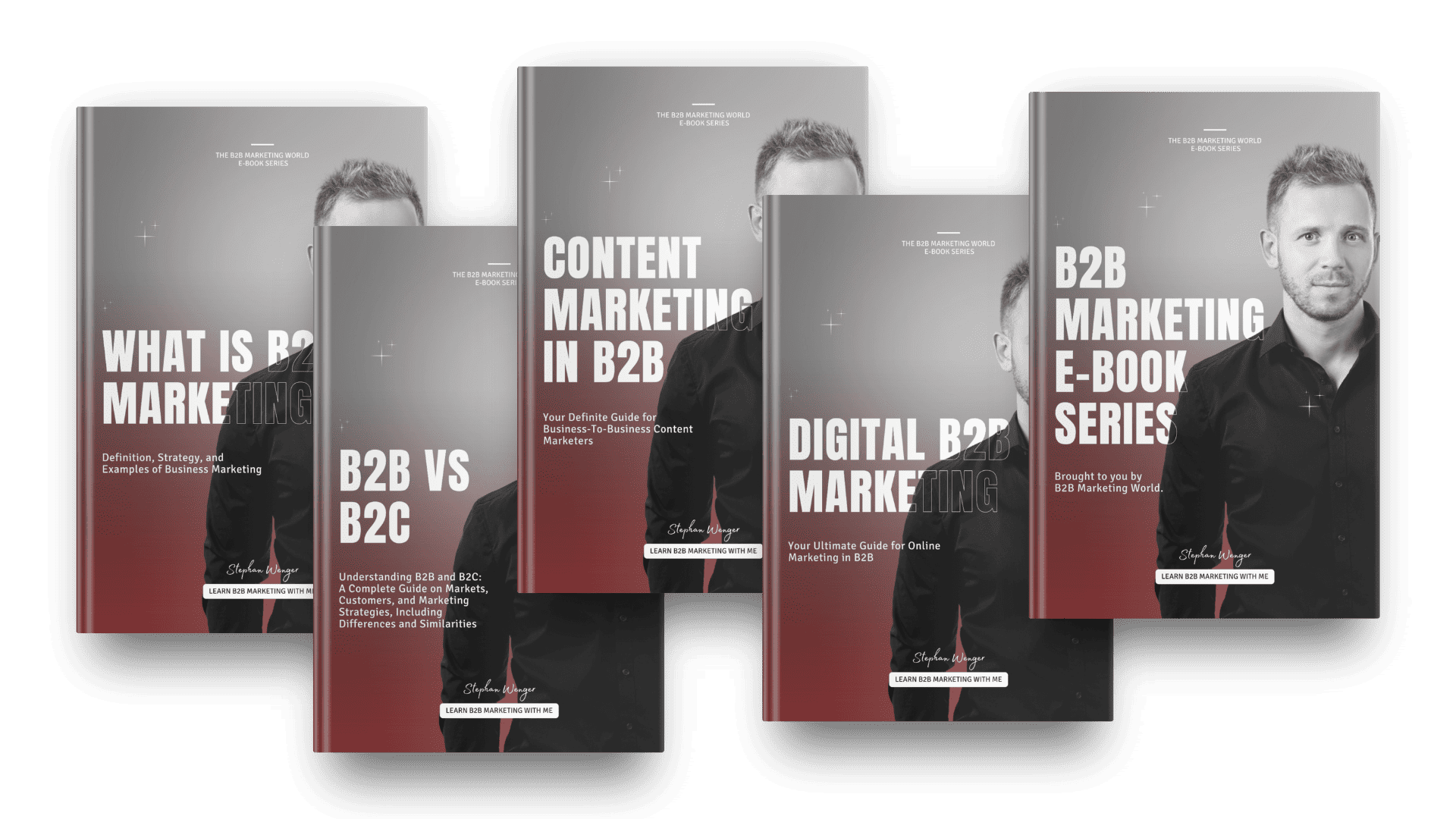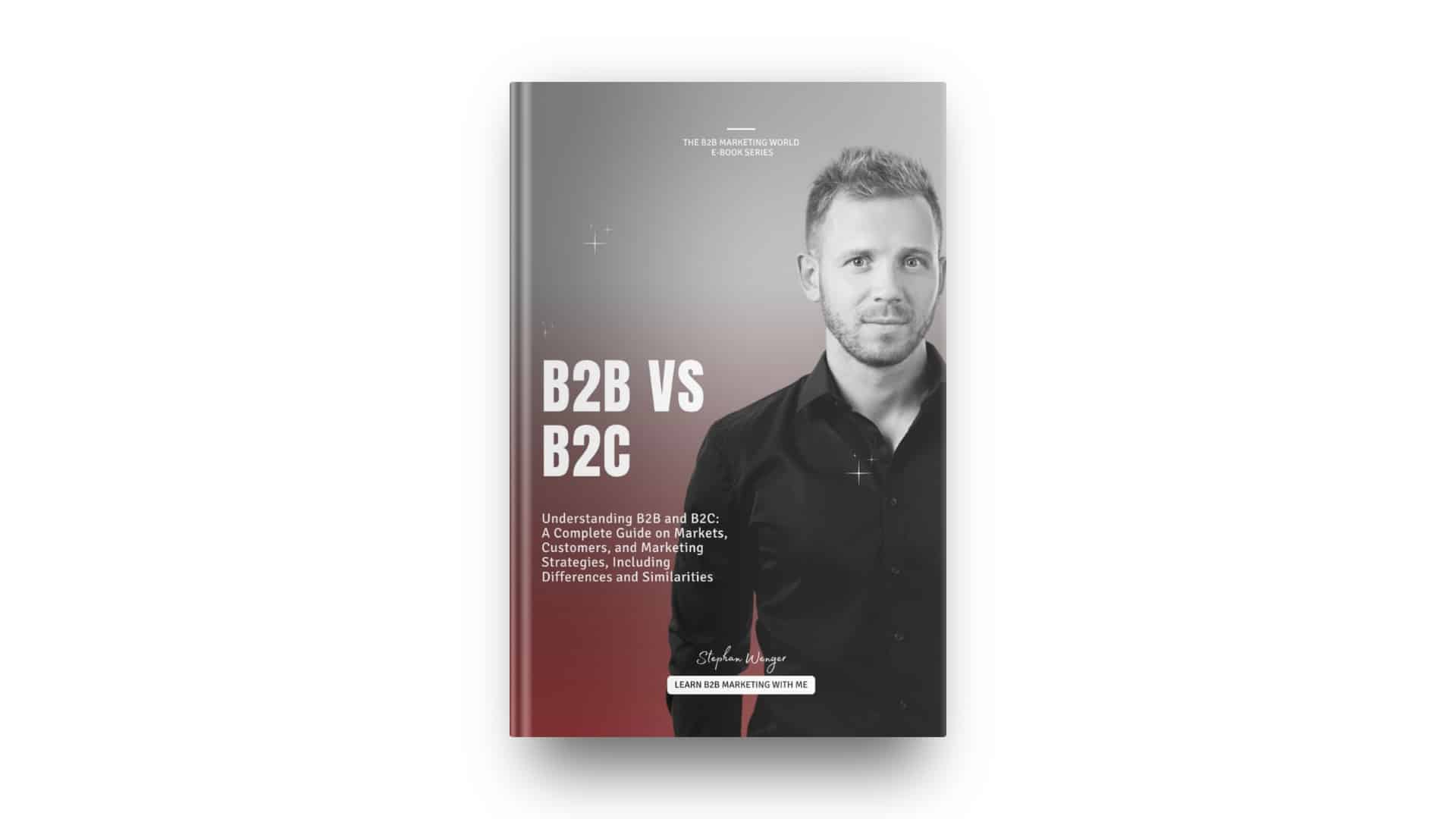 B2B Marketing E-Book
After reading this E-Book, you will understand B2B and B2C business types. It is a complete guide on B2B and B2C markets, customers, and marketing strategies, including differences and similarities as well as examples.
Download this free E-Book!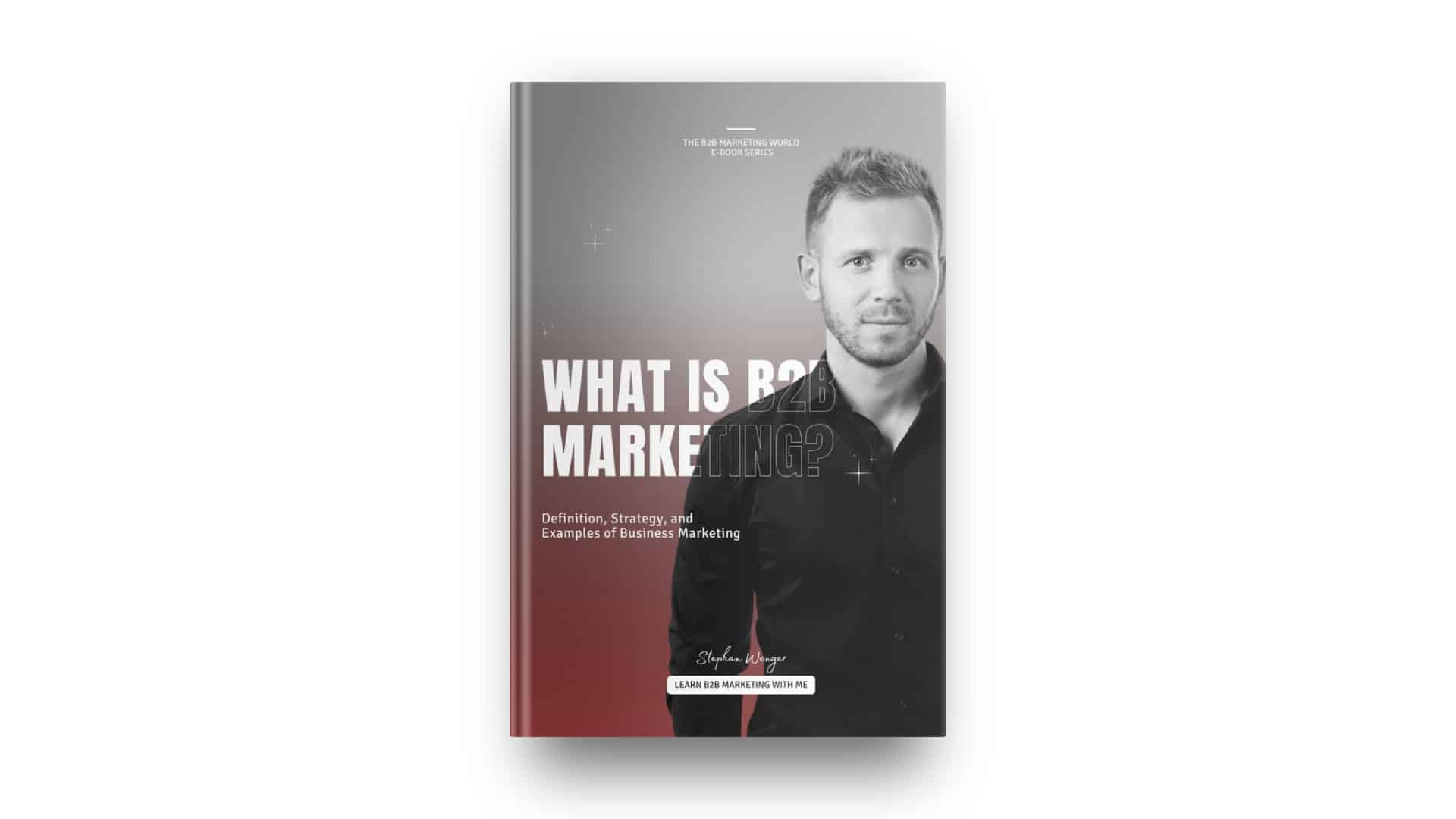 B2B Marketing E-Book
Essential B2B Marketing. This E-Book gives an overview of what B2B Marketing is and helps to define the key terminology. It further outlines a B2B Marketing strategy and showcases B2B Marketing examples.
Download this free E-Book!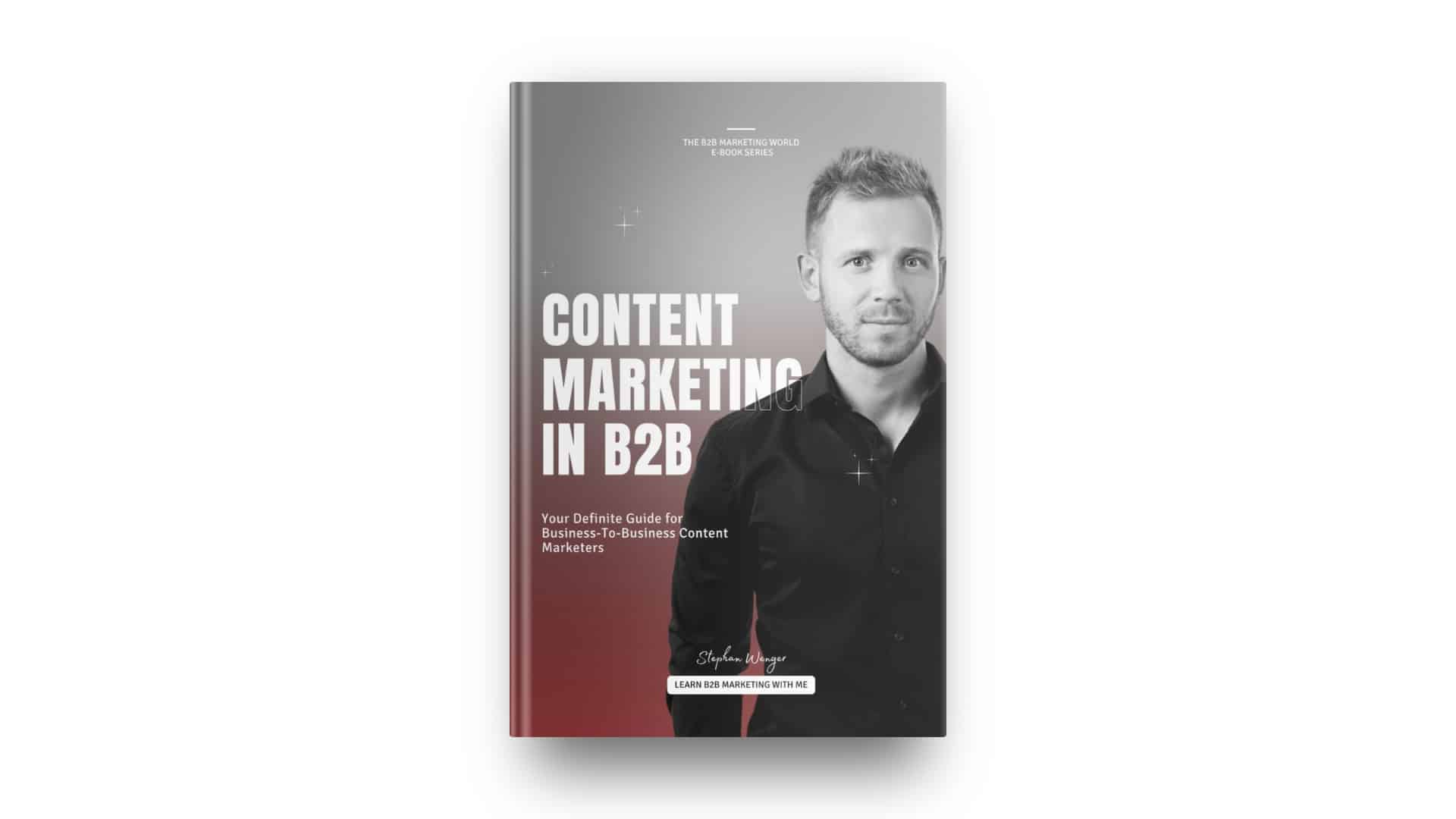 Content Marketing in B2B
B2B Marketing E-Book
Get in front of your target group with content marketing. This is the ultimate E-Book guide to B2B Content Marketing and helps you to understand the term and to create your content marketing strategy in 7 steps.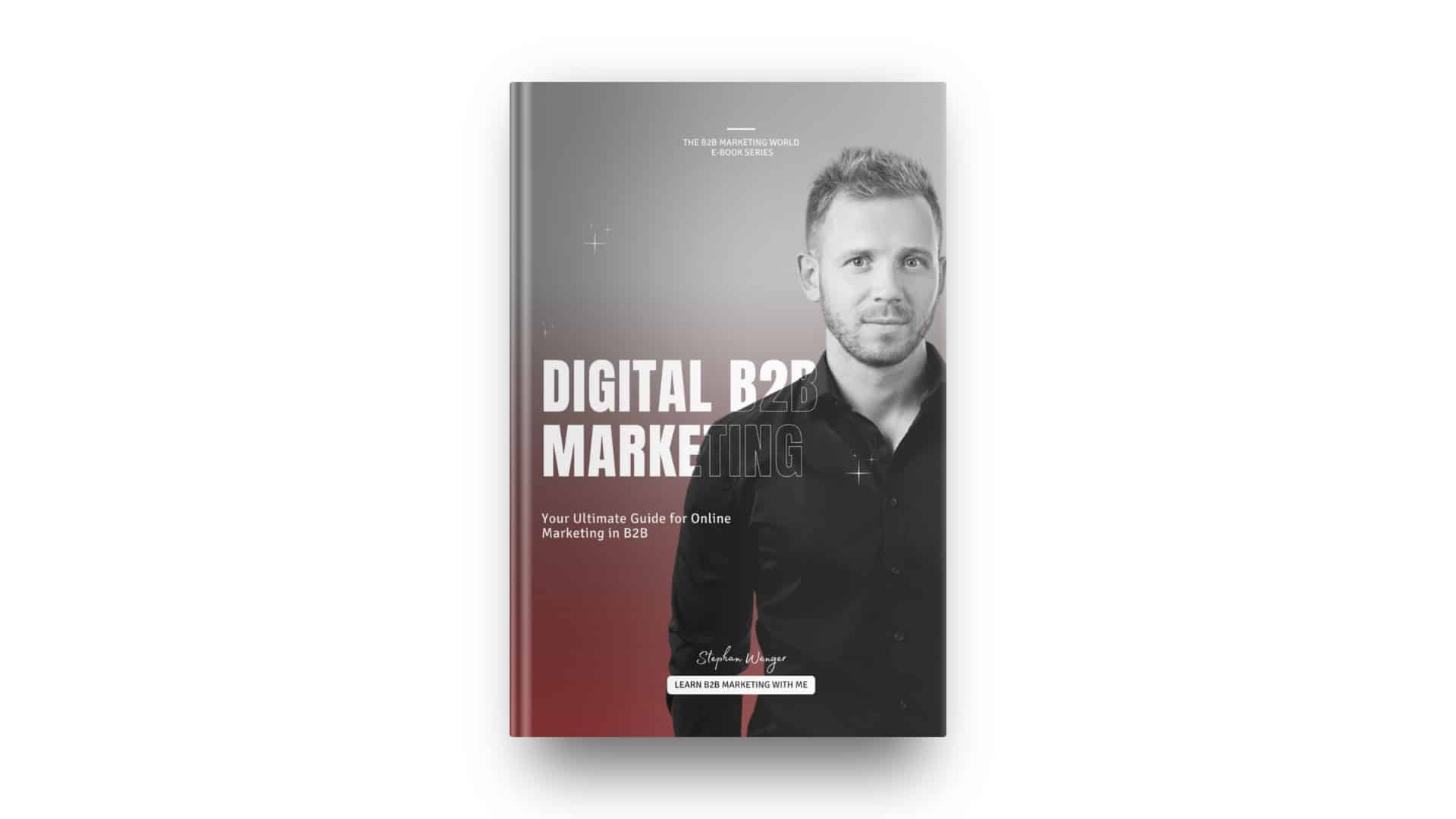 Digital B2B Marketing
B2B Marketing E-Book
This E-Book covers digital channels like search engines, social media, email, and websites to engage with current and prospective customers.  Read 5 reasons why digital marketing benefits your business.