B2B Marketing Book
FROM THE CLASSROOM TO THE BOARDROOM
This unique B2B Marketing Book comprehensively presents the current state of knowledge in the field of Business-to-Business Marketing. More than 30 of the best and most recognized B2B marketers address theoretical foundations, concepts and models from entrepreneurial practice.
This Business-to-Business book not only builds on the existing classic literature for industrial goods marketing but also closes the gap towards the rapidly growing ecosystem of modern B2B marketing. Read about topics such as Lead Management, Account-Based Marketing, Buyer Journey,  Marketing Automation, Marketing Canvas, Social Selling, and Predictive Intelligence.
The book as a whole reflects the B2B marketing journey so that the readers can directly connect the content to their own experience. This book is a guide for day-to-day work for years to come.
Editor: Dr. Uwe Seebacher
ISBN: 978-3-030-54292-4
755 Pages
Copyright 2021
Springer International Publishing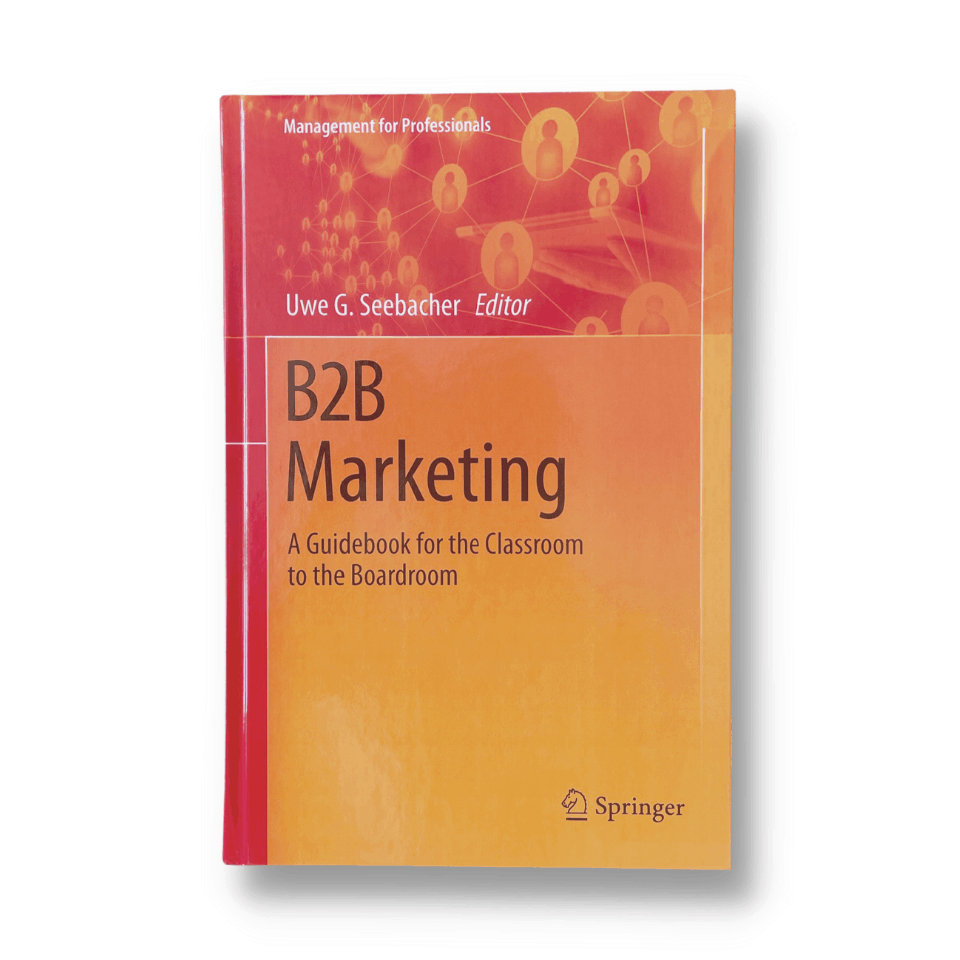 Order your Copy
Marketing Bestseller
B2B Marketing – A Guidebook from the Classroom to the Boardroom, is available as Hardcopy and eBook. Each article in this book is available as seperate eBook as well. For example, get your copy of "Successfull Lead Managmenent", featuring the Lead Management Maturity Model by Stephan Wenger. Don't miss out on this unqiue and most comprehensive Marketing Book.