Your Business-to-Business Marketing Podcast
5 Minute B2B Marketing World Podcast
Welcome to the 5 Minute B2B Marketing Podcast. Your host is Stephan Wenger, and the goal of this series is to deliver high-value content in a short time. 
This Business to Business Marketing Podcast is the best way to learn about B2B Marketing. Tune in and listen to the latest topics and episodes now.
5 Minutes only
Do not waste your time on ultra-long podcast shows. Enjoy a 5 minute marketing podcast as a snack in between.
Trustworthy
We don't make things up. Our knowledge bases on experience and a good amount of reading and researching.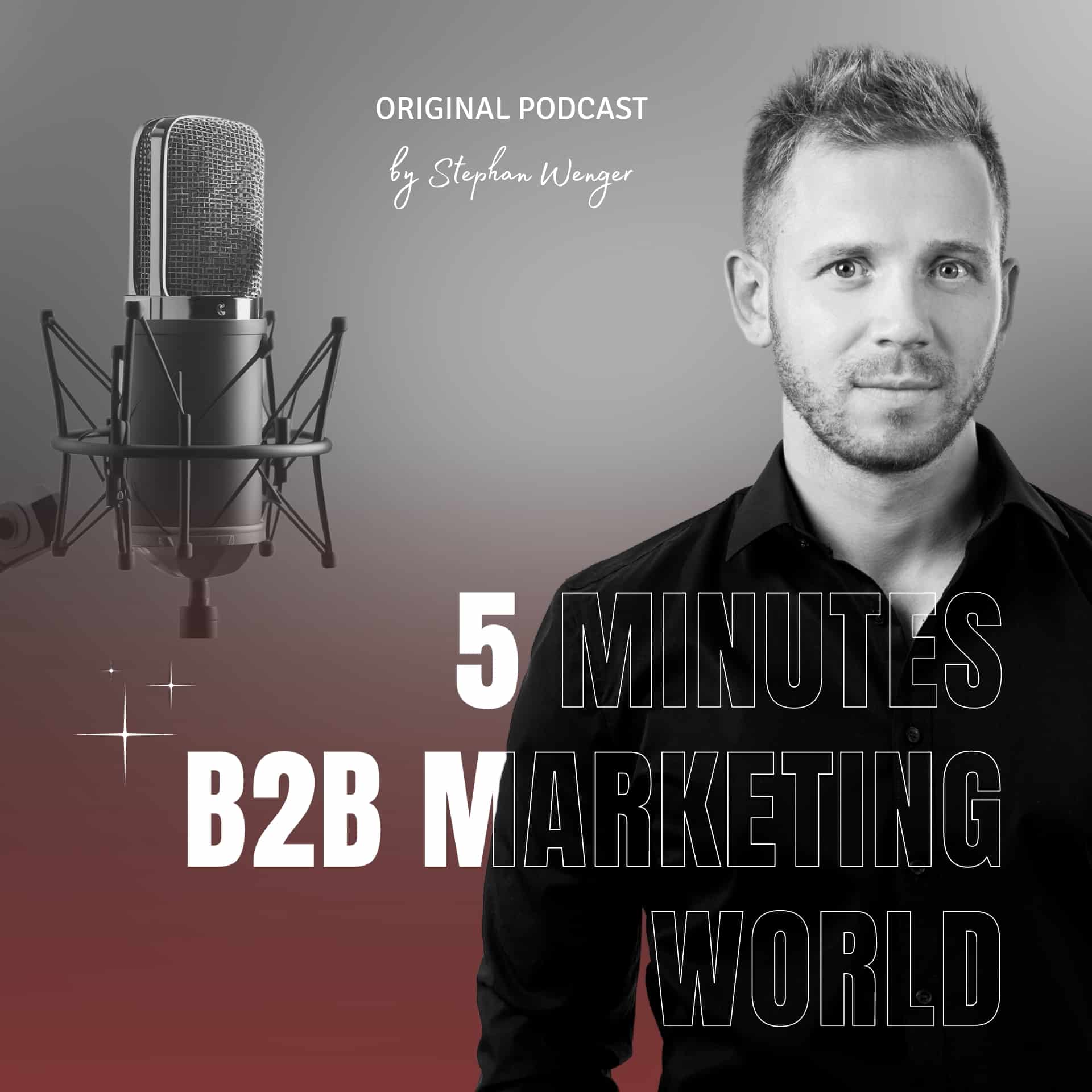 About this B2B Marketing Podcast
Everything on B2B Marketing. This series delivers high-value content in a short period of time. You don't have to waste hours of your valuable time reading articles or consuming podcasts that don't help you make progress in your B2B Marketing career.
Frequency: weekly

Typical Lenght: 5 min

Total Episodes: 8
Last Episode: 01.03.2022
First Episode: 16.01.2022