GIRA [Use Case]
How to Skyrocket your LinkedIn Community Engagement with external Allies. This is a story about building lasting communities through Strategic Partnerships
In the ever-evolving realm of LinkedIn Marketing, establishing a thriving and engaged community is the cornerstone of success. This captivating narrative orbits around the remarkable GIRA case study, highlighting how strategic collaborations with long-standing, loyal partners can elevate your LinkedIn game.
These partners have already cultivated robust networks offline, making them the perfect allies to transform a LinkedIn community into a dynamic hub of engagement and synergy. Join us on this illuminating journey as we unveil the secrets behind catapulting your LinkedIn community engagement through enduring partnerships.
3 Highlights of this Article:
Transforming B2B Communication Into Authentic LinkedIn Content

Mutual Growth for Long Standing Partners on LinkedIn

Trust Building and Community Engagement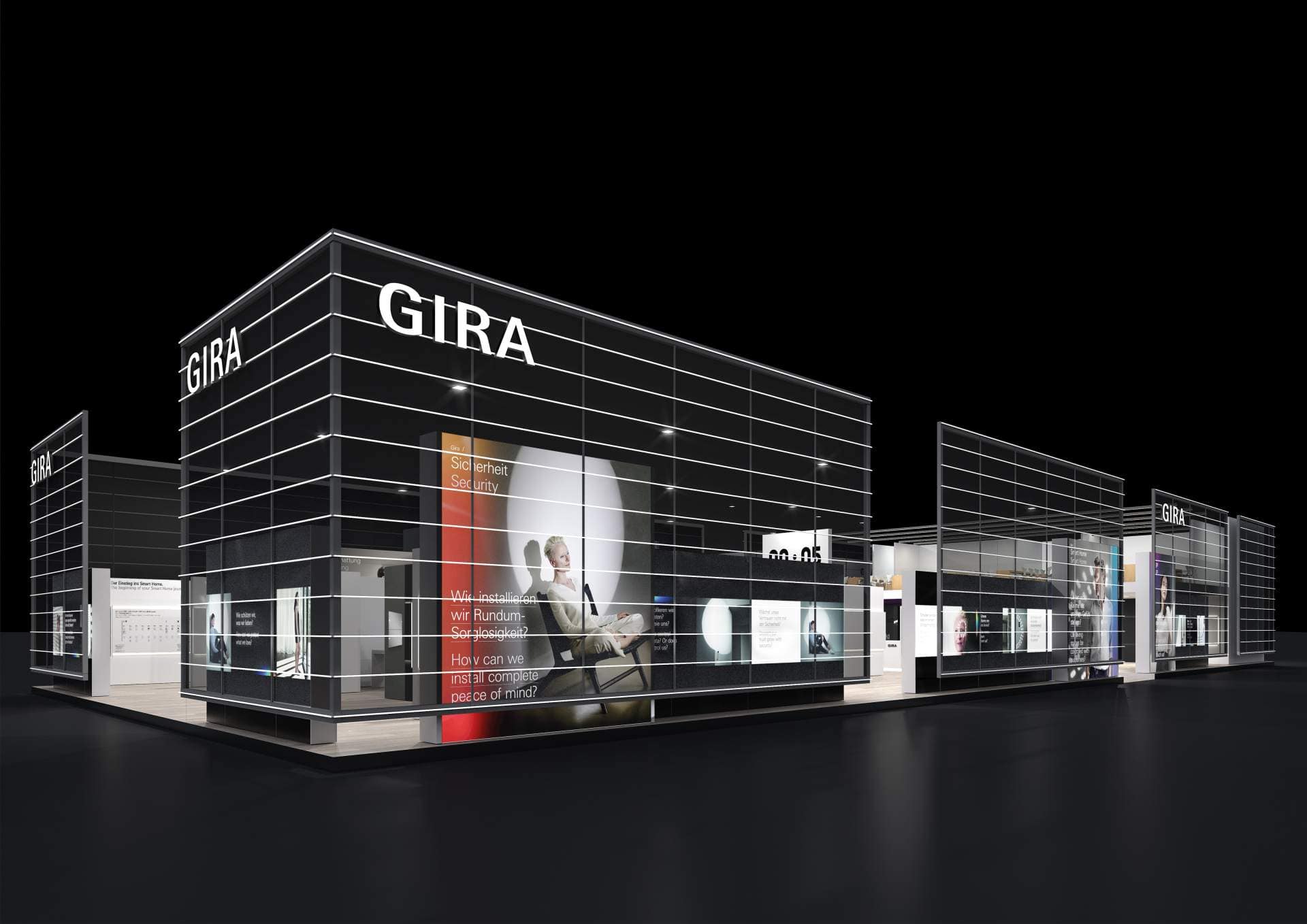 Want to learn B2B Marketing?
At Gira, everything is about switches. They are the smart home pioneer from Radevormwald. Gira Giersiepen GmbH & Co. KG is one of the leading full-service providers of intelligent system solutions for electrotechnical and networked digital building control. A family-run traditional brand since 1905.  Always on the pulse of time: THE smart home pioneer, innovation driver, and future shaper.
Gira's Strong Partnerships: Transforming Communication in the B2B Landscape.
In an era marked by a surge in providers and products, the challenge of reaching the desired target audience, especially on social media, has grown. How can B2B companies carve a path to visibility and relevance in the middle of all this noise? Enter GIRA, an industry pioneer that initiated the System Integrators Concept over two decades ago, creating a vital platform for experts.
Therefore, when it comes to the big GIRA LinkedIn transformation, we can't help but shine a spotlight on the true specialists in building control technology: GIRA System Integrators.
These experts aren't just professionals, they are the architects of smart building solutions. GIRA System Integrators bring their programming and optimization powers to the table, offering valuable guidance and project management services – everything around smart building solutions.
This concept holds a significant place in GIRA's marketing and market penetration strategies. Now, GIRA aims to take this concept digital, within the B2B context, on LinkedIn.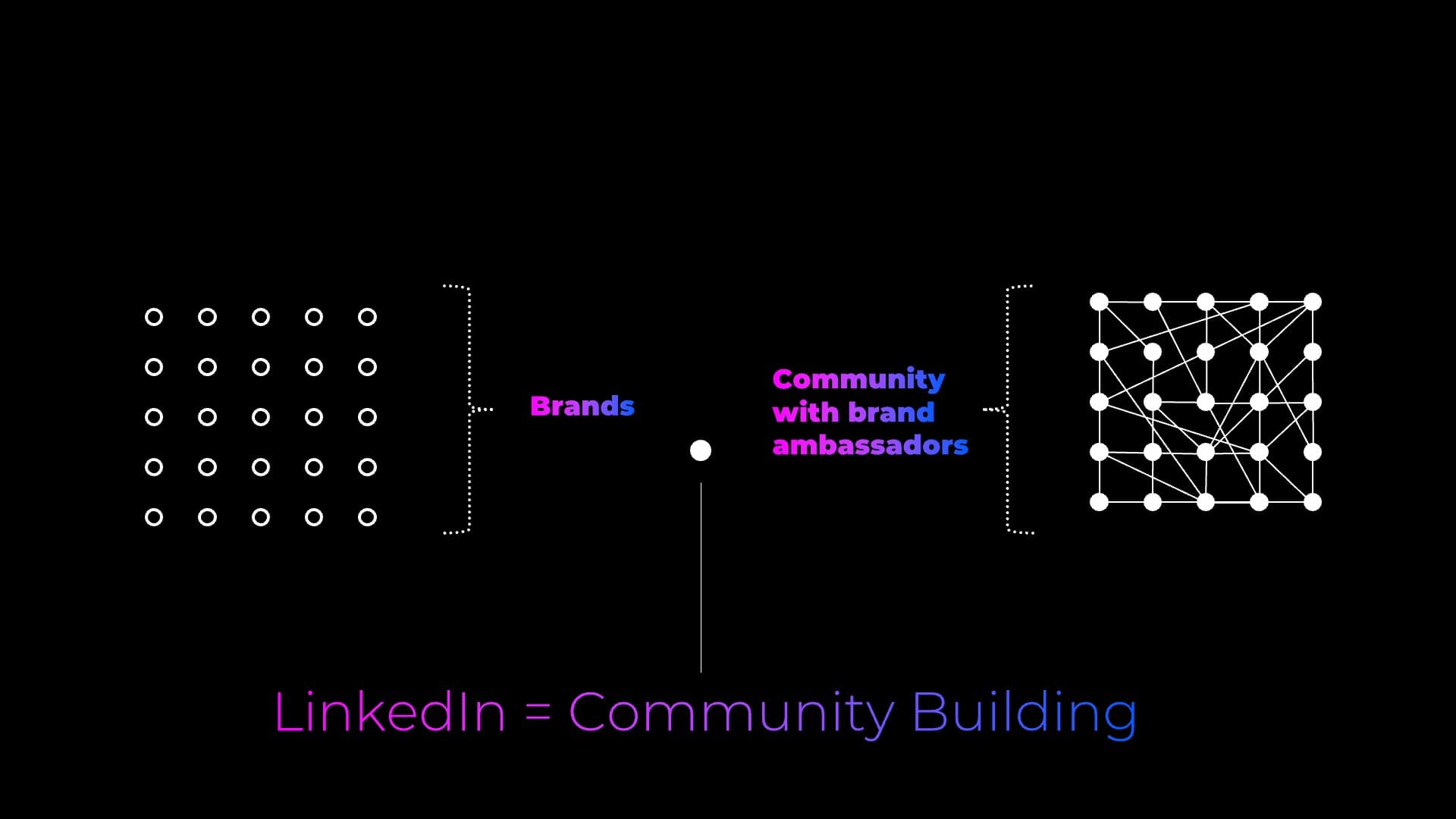 Community Building leads to stronger brands. Especially on LinkedIn © Digital Seed
Empowering System Integrators as LinkedIn Brand Ambassadors: Spotlight on "Building Control"
To achieve maximum impact, GIRA is harnessing the potential of its System Integrators by transforming them into brand ambassadors on LinkedIn. Their focal points: "Building Control".
In a strategic move, GIRA has selected five key System Integrators to take on the role of brand ambassadors on LinkedIn, aligning seamlessly with GIRA's overarching LinkedIn strategy. What sets this approach apart is the emphasis on these partners not acting as promotional mouthpieces for the GIRA brand, but, more crucially showing their expertise in the field, while the GIRA brand is only integrated when it aligns with the content organically. The result?
A natural and authentic mode of communication that resonates with the LinkedIn audience.
Seamless Integration: Forging a Unified Message on LINKEDIN.
Creating a seamless and harmonious synergy between GIRA's messaging and that of the System Integrators is the baseline of this project. The goal is to construct a continuous and engaging experience for customers, where the messages from GIRA and its System Integrators fit together perfectly, just like Lego pieces. To achieve this, foundational building blocks were forged through collaborative workshops, and it is now the System Integrators who assemble them daily.
But the success of such an ambitious project depends on meticulous planning. In the second part of the workshop, processes and coordination cycles were defined, ensuring that all participants are armed with meaningful content snippets. This approach guarantees long-term success, as GIRA and its partners work in union to deliver a compelling LinkedIn experience for their audience.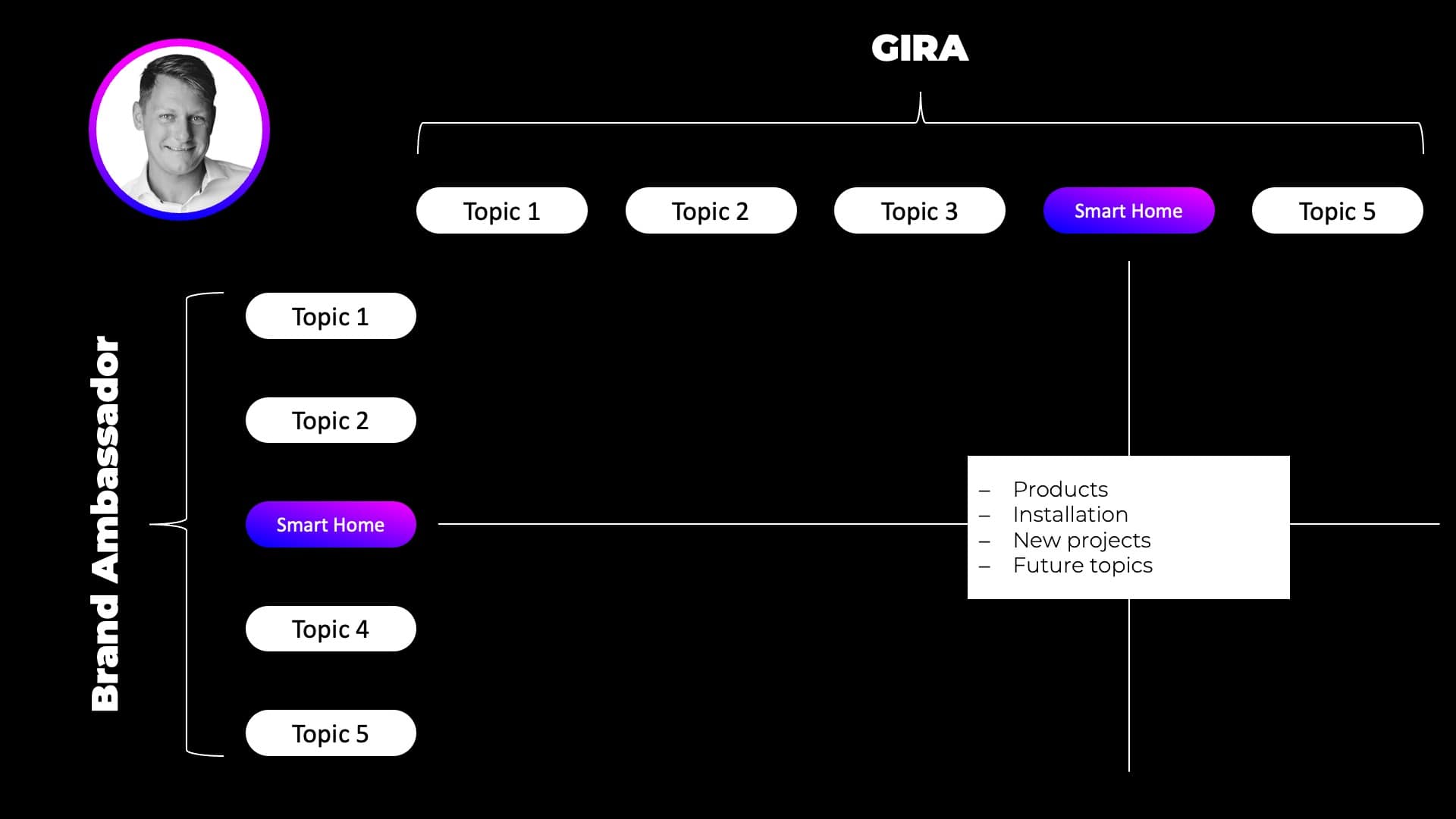 In order to create a more natural communication, GIRA's topics had to be matched with the topics of the System Integrators. © Digital Seed
With GIRA's System Integrators now fully equipped for their roles as LinkedIn brand ambassadors, they embark on an exciting journey of self-positioning and showing their expertise. What makes this journey truly captivating is their ability to do so through real-life application examples featuring GIRA products, effectively becoming brand ambassadors for GIRA in the process.
Elevating Engagement: The Impact of Strategic Initiatives.
The GIRA LinkedIn strategy is not just about presence. It's about making a meaningful impact. Here's how the GIRA team and its System Integrators are achieving this:
1. Seizing Content Niches for specialization and brand growth
By strategically positioning the System Integrators as LinkedIn brand ambassadors, GIRA carves out niche content areas. This not only elevates GIRA's reputation, but also empowers System Integrators to enhance their own brand presence within the industry.
2. Amplifying GIRA's brand presence through authentic engagement
The integration of selected partners on LinkedIN ensures that communication remains authentic and genuine. This collaborative approach strengthens GIRA's brand presence and resonates with the LinkedIn audience on a personal level.
3. Building trust and community
Trust is the cornerstone of effective communication. Through enhanced community-building efforts and the cultivation of personal relationships with the targed audience, GIRA and its partners are establishing a foundation of trust. This trust forms the basis of lasting connections and meaningful engagement.
4. Crafting contextual visibility
Knowledge is power, and GIRA is harnessing this power by imparting on product applications, trending topics, and service solutions. By sharing valuable know-how, GIRA ensures that its visibility on LinkedIn is not just about being seen but also about being recognized as a source of reliable information.
In summary, when it comes to successful LinkedIn Marketing that aims to have a real impact, it is always necessary to use the strategic interplay containing all these points.
Voices of Collaboration: Insights From Gira and Partners
GIRA has always placed great importance on close collaboration with market partners in its marketing and market penetration. As the business networking platform, LinkedIn holds big potential for mutual network expansion and the associated positioning.
"The pilot program with selected partners has already demonstrated the need for further expansion,"!
emphasizes Torben Bayer, Head of Brand, Marketing, and Digital Business Models at GIRA Giersiepen GmbH & Co-KG.
He shares this perspective on the significance of LinkedIn as a platform with the System Integrators.
Or, in the words of Andreas Müller, CEO of Smart Solutions Müller GmbH,
"The LinkedIn initiative has been on my radar for some time. Thanks to GIRA, I've had the opportunity to not only learn but also become an active presence on LinkedIn. GIRA's support has been invaluable."
And we think – that pretty much sums it all up.
Vanessa Meyer
LinkedIn Marketing Expert, Demandgen Creator and Managing Director of Digital Seed
Hey there, this is Vanessa, one of the Managing Directors and Co-Founder of Digital Seed, the LinkedIn Marketing Agency that created the first big LinkedIn Brand Ambassador campaign. My part of our team is the Brand Ambassador Program – a bootcamp for all people that want to become more successful in promoting their company on LinkedIn. And to do that I have some special skills, like Content Creation, Copywriting, Account Based Marketing and Lead and Demandgen
Core Topics: LinkedIn Marketing, LinkedIn Coaching, Corporate Influencer, Copywriting, Content Creation, Personal Branding, Campaigns and Account Based Marketing