8 Step Lead Generation Framework for LinkedIn Paid Ads
Paid advertisement to generate leads
The basic principle of every lead generation activity: Find the people that have a problem you can solve. Show them how easy it is to solve these problems with your offer and show them a simple introduction to your lead nurturing process.
Best case scenario: The lead generation process is entirely natural and based on the wishes and challenges of your buyer persona.
3 Highlights of this Article:
What is a Lead Generation Framework

How to set it up via Paid Ads

What successful LinkedIn Lead Gen Campaigns are built on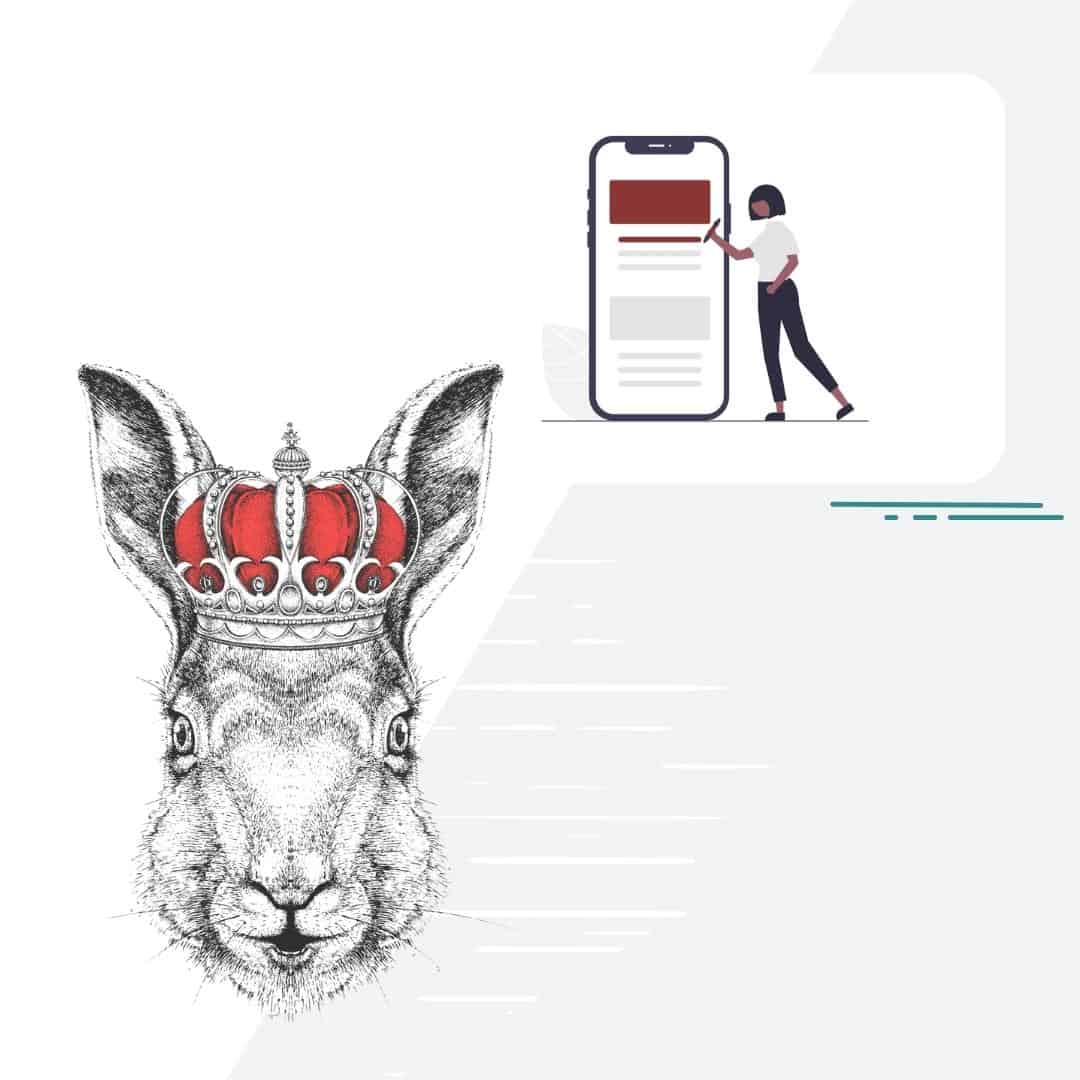 Want to learn B2B Marketing?
In most cases, the B2B leads are collected with the help of marketing activities such as the website, events & trade fairs, social media, or search engine marketing and are qualified and processed by Sales. On LinkedIn, lead generation can be controlled via 3 pillars
Inbound: Lead generation and nurturing through organic social media marketing
Outbound: Targeted search and networking with the target group. Social Selling
Paid Ads: Increase visibility and collect MQLs through targeted campaigns.
In this article, we solely concentrate on the third Pillar – paid ads – and show you the 8 steps to build solid ground with LinkedIn Ads. But first, we need to clarify some important definitions in lead management.
A business lead (or sales lead) is someone interested in your product or service. A lead can be qualified using the BANT method
B = Budget (Can your lead afford your offer?)
A = Authority (Is it the right contact person in the company?)
N = Need (Does the lead need your offer?
T = Timing (Does the contact person have a real need right now?)
For more insights, continue here with a detailed definition of a lead.
How does Lead Generation works in B2B?
Leads can be generated from different marketing and sales channels. We distinguish between
Push / outbound strategies – the offer is pushed into the target group with email marketing, TV & radio, social media ads
Pull / inbound strategies – the target group pulls / gets the information it needs as with content marketing, SEO, event marketing
Leads collected via Search Channels often have the Need and Timing – whereas with Social Ads (such as LinkedIn), it's the Budget and Authority that are strong.
What types of leads are there?
We differentiate between
Unqualified leads (also Marketing Qualified Leads or MQLs) and
Qualified leads (Sales Qualified Leads or SQLs).
MQLs are usually generated through marketing activities such as lead generation campaigns on LinkedIn – after qualification by sales teams, MQLs then become SQLs.
What is Lead Generation Form?
Lead Gen Forms are native contact forms that can be linked to the LinkedIn Ads campaign. By pre-filling the form fields with the lead's profile data, the conversion rate of a lead form tends to be higher than a landing page.
Lead Gen Forms can be linked to your ad – you must select "Lead generation" as the campaign goal.
The 8 Steps to a successful lead generation Framework with Linkedin Paid Ads
#1 Phenomenal Content for your Audience
#2 An irresistible Offer for your target group
#3 Lead Criteria – Focus on the important ones
#4 Lead Generation Form vs. Landing Page – choose wisely
#5 Test, test, test
#6 Retargeting campaigns in your customer journey
#7 Lead Nurturing with balance and humor
#8 Constant monitoring and optimization
#1 Phenomenal Content for your Audience
You know your ICP – your Ideal Customer Profile – with its facets, goals, challenges, and wishes. Based on this, content can be created that starts right there. What content helps your desired customers to make their life easier (in relation to your topic, of course)? Your content should:
Solve a problem
Be relevant to your audience and topic
And really, really, really good quality
Pro Tip: Publish this content on your website (search engine optimized) and recycle it as gated content for your Lead Generation Campaigns via LinkedIn.
Find out how to set up a content strategy for your B2B Business.
#2 An irresistible Offer for your target group
No, a non-binding demo call with your sales representative is not an irresistible offer for your target group. 95% of your LinkedIn Audience is not yet aware of the problem and the solution. Therefore you need to invest in a Top of The Funnel offer that shows the problem and provides the first possible solutions.
Example:
Product: Digital Asset Management Software
Audience: Brand Managers in Companies with more than 5.000 employees
Problem: The local Marketing Teams of Company X work with different brand assets. The brand communication is not CI compliant and consistent in all countries.
Solution: An employer branding DIY workbook with 10 steps to a successful employer brand.
#3 Lead Criteria – Focus on the important ones
In most cases – the sales team needs lead information such as name, company name, job title, business email, and phone number. We recommend you discuss the number of lead criteria necessary with your sales team. The telephone number is up for discussion. It lowers the conversion rate and  to follow up immediately (not a good strategy with a Top of The Funnel offer).
To be able to check the lead quality – make sure you include the company name and job title. You will be able to check the quality of the incoming MQLs easily quickly.
Pro Tip: Complete the form with a qualifying question with 3 possible answers. This gives the sales team additional indications of how far along the lead is in the customer journey.
Example: Are you currently looking for a digital asset management software?
#4 Lead Generation Form vs. Landing Page – choose wisely
Are you starting your lead campaign on LinkedIn? Then you have 2 options:
1.) You direct the users to your landing page, where they can download the lead magnet.
Advantages:
User visits your website – and already has an intensive contact with your brand.
Users go directly to your retargeting list (via LinkedIn Insight Tag), and you can re-contact them via new Ads
Users end up directly in the CRM – the quality of the leads is usually very good.
2.) You use LinkedIn's Lead Gen Form – in which the user's profile information is already filled in on the go in the form fields.
Advantages:
Higher conversion rate because there is no channel break and, therefore, lower costs per lead.
Retargeting options are also possible using Lead Gen Form engagement
Eliminate the need for a fast and user-friendly landing page.
#5 Test, test, test
Lead generation campaigns on LinkedIn are performance marketing campaigns – testing and optimization is the central part of this marketing discipline.
Be sure to test different approaches to find out what works well and what doesn't.
Target groups
Offers
Messages
The metrics to keep an eye on are:
CTR // Cost per click
Lead Rate // Cost per Lead
Cost per customer
#6 Retargeting campaigns in your customer journey
Nobody decides overnight to buy a highly complex B2B solution at several thousand euros per month. This sale process often takes months and affects several buying personas in the company.
Perfect conditions for retargeting campaigns on LinkedIn in which you show the leads additional content, e.g.
What could life look like with your product?
What results can you expect?
What others think about your product (testimonials)
What does the opportunity cost?
etc.
#7 Lead Nurturing with balance and humor
E-Mail Marketing is still one of the most effective B2B Marketing strategies. What if you can combine E-mail Marketing and Social marketing through a nice lead nurturing automation?
The MQLs of your first lead gen campaign ideally end up in your marketing automation and are further nurtured by email. As in retargeting, you can try to achieve a FOMO (Fear of Missing Out) effect with different formats and content and naturally pressure the target group.
Show your target group with humor and a wink that you provide them with content and are there if they have any questions. After all, this is also about your brand reputation.
And creativity in the formats and texts pays off. And don't exaggerate: E-mails sent daily with lurid subjects and pushy messages can harm your brand.
#8 Constant monitoring and optimization of your Lead Generation form
LinkedIn Ads are performance marketing campaigns. After setting up the campaign, a large part is done – but the campaign's performance must be continuously monitored and optimized.
Keep an eye on the suitable KPIs
Optimize your click-through rate, conversion rate, and CPL
Make sure that the lead quality is right – this is the only way you can increase the lead-to-customer rate.
Summary
Paid ads are one of the 3 pillars on how to build your lead generation framework on LinkedIn. In order to use this powerful marketing channel for your B2B Marketing you need to:
Get to know your ICP (Ideal customer profile) and his challenges
Create an irresistible offer that partly solves the challenge
Set up a lead gen campaign focusing on the relevant lead criteria
Use lead nurturing to develop the marketing qualified leads
Test and retarget to further optimize your campaign
You may also like the following articles
How UTM Links help track your marketing [with GA4 update]

Which marketing channel performs the best? This article shows how to answer this problem with the help of UTM links. There are a ton of channels in B2B marketing. It's natural for a marketer to want to try every new channel or shiny object that comes around.

Digital B2B Marketing

Digital B2B Marketing refers to all marketing efforts that use digital technology. Businesses use digital channels such as search engines, social media, email, and websites to engage with current and prospective customers. This article covers everything about the subject, from a proper definition to differences and similarities of traditional marketing to 5 reasons digital marketing benefits your business.

How to use Google Search Queries in your Digital B2B Marketing

Google's Search Intent is an essential marketing strategy: Answering customers' questions and helping to get what they need. Informational, Transactional, Commercial, and Navigational. These different intents of a search can be aligned with the User Journey. The result is a game plan for your Digital B2B Marketing strategy.