How UTM Links help track your marketing [with GA4 update]
Make sure to know how your marketing performs
Which marketing channel performs the best? There are a ton of channels in B2B marketing. The list is seemingly endless, from email to Out-Of-Home (OOH) to social and direct mail. And we marketers love that (maybe a bit too much).
It's natural for a marketer to want to try every new channel or shiny object that comes around. Part of being a marketer is testing out new ways people can interact with your brand. But no matter how many channels you are managing, every marketer faces the above question eventually.
This article shows how to answer this problem with the help of UTM links
3 Highlights of this Article:
What are UTM Links

How to use UTM Links in your Digital Marketing

How to use UTMs in Google Analytics 4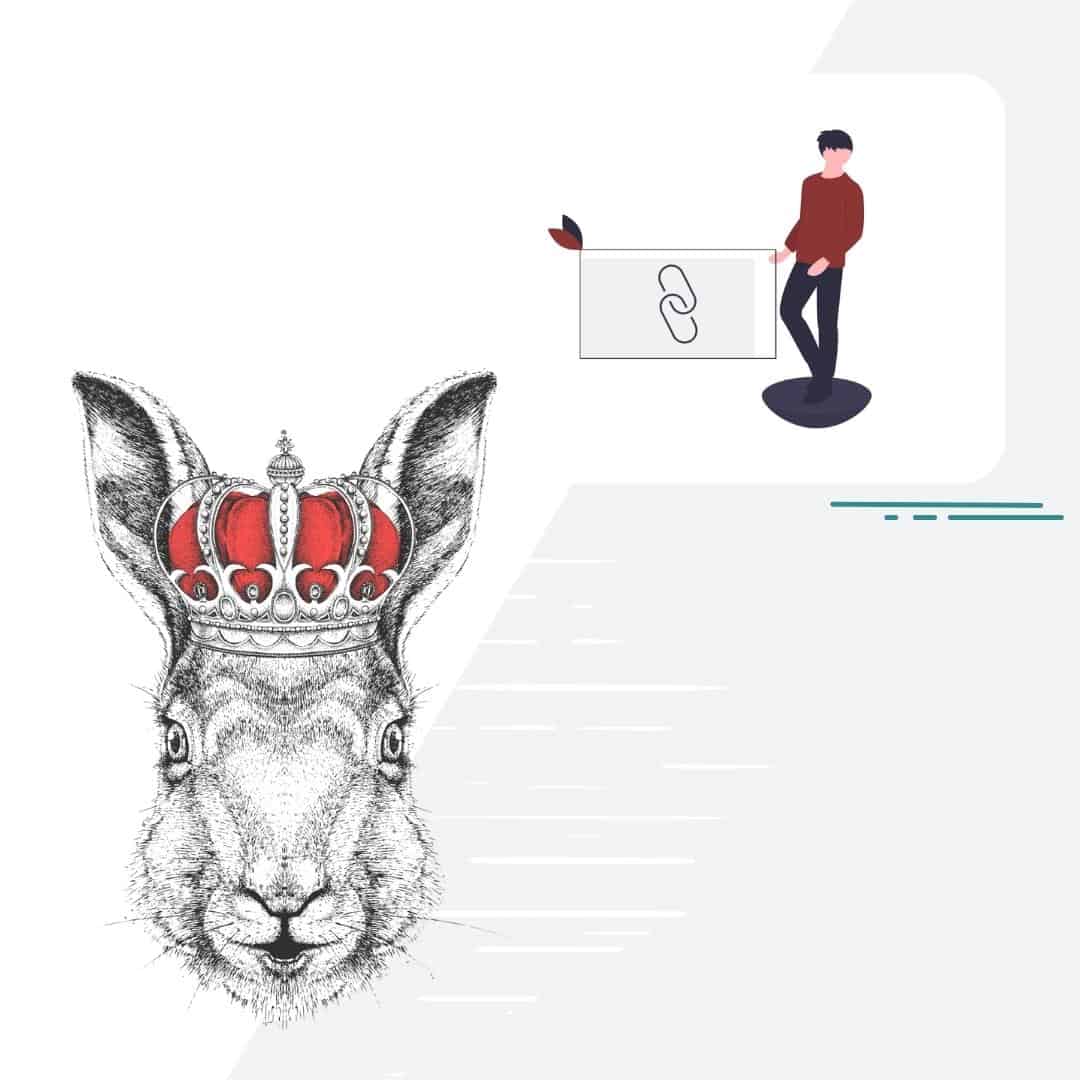 Want to learn B2B Marketing?
Which marketing channel performs the best?
Many marketers are unable to answer what seems like a fairly basic question. Each channel's analytics is easily available, and we can find out what is working within each channel. However, it can be challenging to see which channel drives the most conversions for your business.
Tools like the Facebook Pixel aim to solve precisely that question – giving you the exact data to see which marketing campaign, channel, or specific ad led to a conversion.
However, with increasing regulations and consumer trends around privacy, data reliability from the Facebook Pixel or Google has some significant limitations.
The best way to get 100% accuracy on your marketing performance and attribution is to use UTM codes. They ensure that traffic will be recorded in your analytics tool once traffic goes to the UTM link.
Digital Marketing 101: What are UTM codes?
Codes, links, parameters – there are many terms people use for UTMs. The critical thing to know is this: UTM links are a free tracking system endorsed by Google. They allow you to track exactly where your visitors are coming from. This makes it possible to see exactly which marketing strategies are working. And across channels too!
Below is the standard structure of a URL with a UTM code attached to it. It begins at the '?', And the three required parameters are Source, Medium, and Campaign.

UTM Link Structure © Connor Skelly
UTM stands for Urchin Tracking Module. Urchin was the name of the web analytics firm that developed UTMs in the 90s to codify web traffic for marketers and businesses. They were acquired by Google in 2007 and essentially became Google Analytics. The deal was estimated to be only $30 million!
So, by creating these links for your specific marketing campaigns, you will be measuring your marketing at about as close to 100% accuracy as you're going to get. You can use them in your email, on social media, or basically, anywhere that is not your website (you're already tracking that through Google Analytics!).
What can I learn from UTM Links?
Here are just a few insights you will be able to get from consistently using UTMs in your marketing campaigns.
Where your customers are coming from
Example: which channel drove that trial signup
Which content is performing the best
Example: which tweet drove that traffic spike
How many customers came from a marketing channel
Example: using UTMs in your email campaigns
The ROI of each marketing strategy – is it worth the time and money?
How do I use UTM?
There are endless use cases for UTM links (a few are listed above).
Once you have a clear idea of how you will use them, you need to make them! Creating UTM links is very easy. Google has a free URL builder, but you'll need a place to store them. Spreadsheets are easy to start, but after a few campaigns – especially ones that last a long time – it is easy for all of them. This tool will help with that (and you can create links with it too!)
After you build your links and start getting traffic to them, they will show up in your Google Analytics account under the Campaigns tab!
Here is an example of my Google Analytics account for UTM Link Manager.

Screenshot Google Analytics © Connor Skelly
Can you use UTM Links in GA4?
Those of you who have switched over to the new version of Google Analytics – GA4 – congrats! I hope you are enjoying the new experience. For those marketers who are procrastinating about the GA4 switch – join the club! I'm right there with you. I am excited about the newer Google Analytics and its use cases for B2B companies. There is quite a bit to learn about how GA4 is different from Universal Analytics (or UA, the version of Google Analytics we know and love). I recommend this quick post to start learning.
One of the significant changes in GA4 is the shift away from pageviews as the primary measure of traffic or general user behavior. Google Analytics is pretty much entirely built on a cookie-based data model. And since the world is moving away from that, they are changing how marketers can leverage web data to get insights about their marketing programs and user behavior. GA4 users will be responsible for creating more customized "events" to measure their web or app traffic.
Pageviews will still live in GA4 as an "event" tracked by default. Cookies will become less reliable over time, as will the marketing data associated with them (like the traffic going to your demo page).
Does this mean the end for UTM codes? No. In fact, Google has added three more UTM parameters to the marketer's toolkit:
Source Platform
Creative Format
Marketing Tactic
This shows Google's commitment to the UTM system. Performance-minded marketers will continue to use UTMs in GA4 to ensure their marketing campaigns are measured accurately.
Read more about the new parameters here!
Summary
UTM links are a free tracking system endorsed by Google and allow you to track where your visitors are coming from.
UTM Codes help you to see:
Where your customers are coming from
Which content is performing the best
How many customers came from a marketing channel
The ROI of each marketing strategy.

UTM Link Structure © Connor Skelly
Once you have built your links and start getting traffic to them, they will show up in your Google Analytics account. This will give you an insight on your traffic and marketing campaigns.
You may also like the following articles
How to use Google Search Queries in your Digital B2B Marketing

Google's Search Intent is an essential marketing strategy: Answering customers' questions and helping to get what they need. Informational, Transactional, Commercial, and Navigational. These different intents of a search can be aligned with the User Journey. The result is a game plan for your Digital B2B Marketing strategy.

Digital B2B Marketing

Digital B2B Marketing refers to all marketing efforts that use digital technology. Businesses use digital channels such as search engines, social media, email, and websites to engage with current and prospective customers. This article covers everything about the subject, from a proper definition to differences and similarities of traditional marketing to 5 reasons digital marketing benefits your business.