Stephan Wenger
B2B Marketing Expert, Management Consultant, Founder and Editor of B2B Marketing World
Hi, I am Stephan, and I have done B2B Marketing for over 10 years. I was born in 1985, live in Graz, Austria, and have studied International Marketing and Sales Management.
I work for AVL List, a global high-tech automotive company, as Head of Marketing, Engineering and have worked for Anton Paar, which develops and produces highly accurate measuring instruments, as Head of Marketing. Part-time, I  lecture Marketing at the University of Applied Sciences Campus02, Graz and founded B2B Marketing World.
My vision is to give B2B Marketing the same status as consumer marketing. We B2B Marketers are underrepresented. It is time to change this!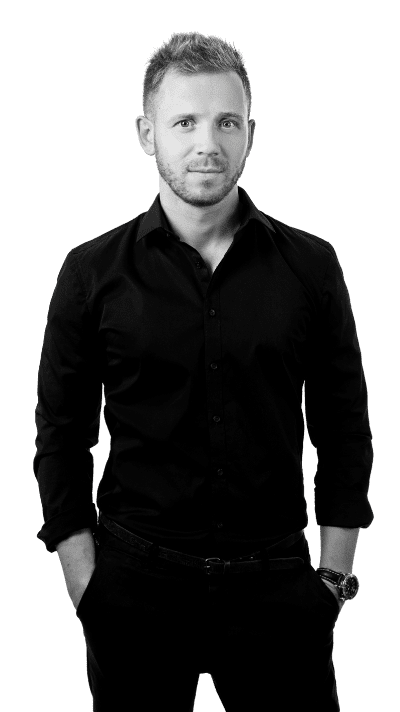 Recent Articles by Stephan Wenger
Here are the most recent B2B Marketing articles by Stephan Wenger. Enjoy reading.
B2B Sales

Business-to-business sales (B2B Sales) refers to companies and sales teams selling to other companies. Companies must establish touchpoints throughout the buying process to ensure consistent engagement with potential buyers at every stage. This requires both the marketing team and sales reps to work together. In this blog post, we will show what B2B sales is, what it means, and how it works and give you real-life sales examples.

B2B Marketing for Technology Companies

This article will explore challenges like complex products and the long sales cycle. Further, we outline strategies to overcome the challenge of limited resources and tackle barriers in global markets. Thought leadership, brand marketing, virtual and augmented reality, account-based marketing, and niche marketing are other strategies we discuss.

Digital B2B Marketing

Digital B2B Marketing refers to all marketing efforts that use digital technology. Businesses use digital channels such as search engines, social media, email, and websites to engage with current and prospective customers. This article covers everything about the subject, from a proper definition to differences and similarities of traditional marketing to 5 reasons digital marketing benefits your business.

The 30+ Best B2B Marketing Podcasts

Are you looking for the best B2B marketing podcasts that inform and inspire you? We have you covered. This article lists 30+ podcasts for B2B marketing. To make your decision easy, we added details such as the number of episodes, length of episodes, and a short description.

B2B Marketing Strategy

Marketing Strategy. Marketing Plan. Marketing Tactic. There are different terms to describe the purpose of your B2B marketing efforts. This article not only defines these phrases but also outlines the correlation between the company vision and aims. Reading this article, you can develop a proper marketing strategy.

How to use Google Search Queries in your Digital B2B Marketing

Google's Search Intent is an essential marketing strategy: Answering customers' questions and helping to get what they need. Informational, Transactional, Commercial, and Navigational. These different intents of a search can be aligned with the User Journey. The result is a game plan for your Digital B2B Marketing strategy.

Industrial Marketing

Industrial marketing is all actions and processes to market a product or service to another company. In other words, it is marketing directed at other businesses instead of directed at consumers. To fully understand marketing for industrial goods, this article covers a definition, characteristics, strategy and examples of industrial business marketing.

B2B Marketing in a Nutshell

Marketing is essential. But it's hard to create a marketing plan from scratch. This article outlines the very basics to clearly lay out working principles. All marketing efforts can be categorized into three phases. You will read about prospects, leads, and customers and the ingredients of a blueprint B2B Marketing plan.

Why you need a B2B Marketing Plan

When running a business, you most likely thought about marketing. And about how marketing can help you to win customers. A marketing strategy and marketing tactics are also necessary for B2B companies. This article will show the fastest way to fail and how to craft a basic B2B marketing plan.